R32 N1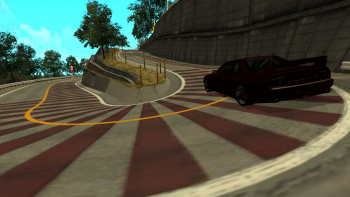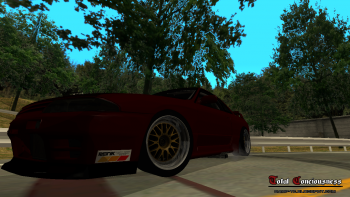 Laurel GC35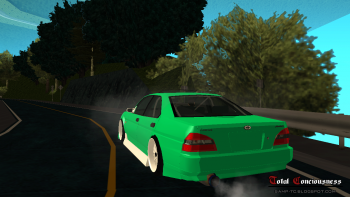 1. NSXXX
NA2
Marko n' I spent days screwing with NSX's again. I redid the interior with carbon galore and properly mounted the HKS EVC and AFK and ignition panel. I routed the wires from the AP racing pedals through the hole where the clock used to be. I made and Aluminum shield after I cut a way at a lot to clear the pedals. I stuck the Lap timer in the ash tray/coin tray. I mounted an HKS Sequential tranny. The Bride Gias II is now the passenger seat, with a Bride Gardis III taking over driver duties. Next, I made a Carbing Aluminum bolt in cage. I finished it up with a carbon center console and adding an AP Racing Brake Bias Adjuster. A stack cluster may join it shortly. Just recently, I added his Sorcery rear fenders, and made a front splitter and fixed the front fenders.
Testing out TE37SL's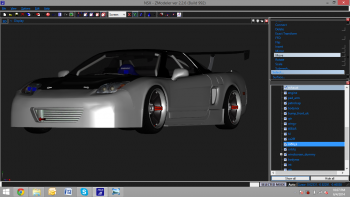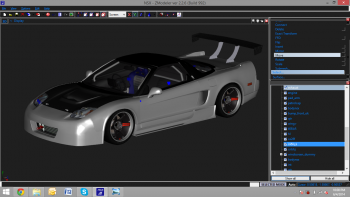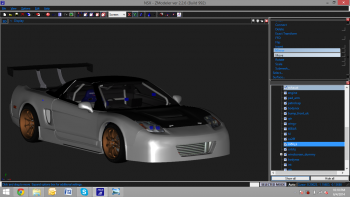 We were switching to a new base car, so I gathered all the stuff that mattered.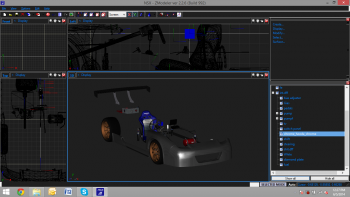 I began wire routing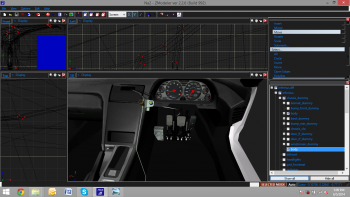 Center panel and radio delete. I made a JGTC style shifter, but it was ditched in favor of a better HKS Unit. Looks like an aluminum sausage, doesn't it?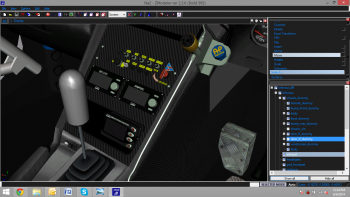 The Carbing cage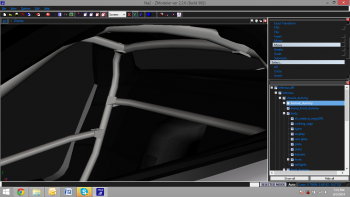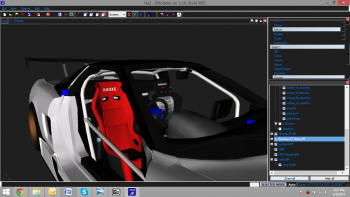 Swap over and interior complete…well it was back then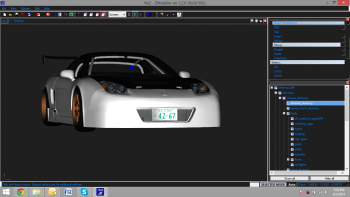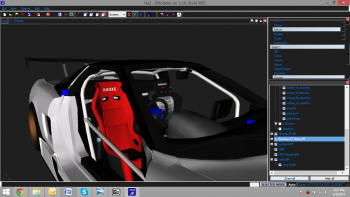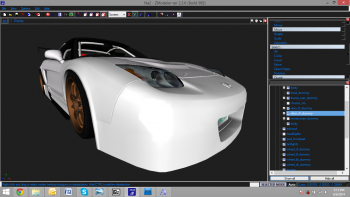 Here it is now after the recent body modifications.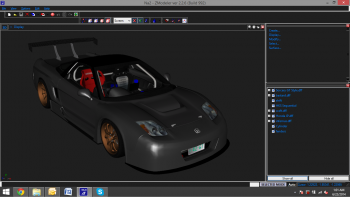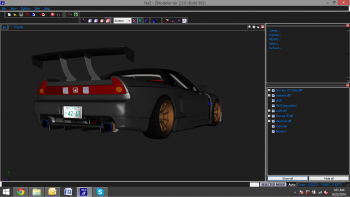 NA1
Marko sent me an NA1 and I began working on it. I liked the CE28N's so much that I decided to use them for this NSX too. However I changed them a bit, resulting in the limited edition Time Attack Edition, which is white and boasts a red stripe that makes them more expensive. I gave modified a Route-KS NSX-R GT bodykit to fit an NA1. Lastly, I fitted a pair of JGTC fixed headlamps, giving it a Zorro mask feel.
Started on the CE28's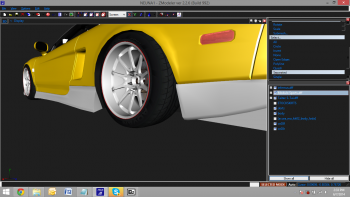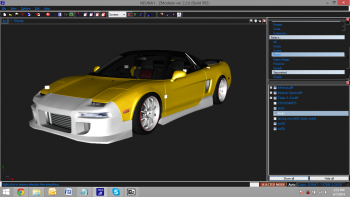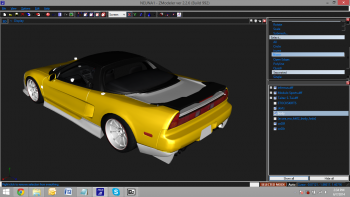 End result after body work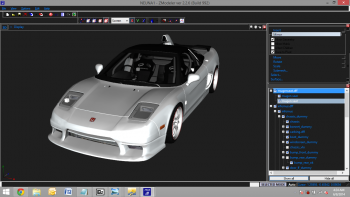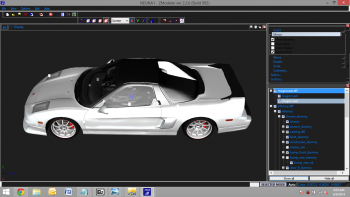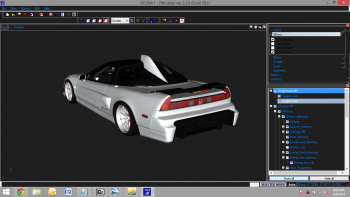 2. Koenig Testarossa
Yes. A Koenig Testarossa, the epitome of excess, which is why it had to be done. I started with Test Drive Ferrari Legend's Testarossa and removed the legendary side strakes which were stolen by Koenig and Rinspeed to put on other cars like the Rinspeed R69. My friend Flash helped with the body. Marko did the rear fender vent, we both worked on the mirrors and I did the exhaust. I also did the rear bumper and wheels and headlights, which are 288 GTO units, which I'm assuming are just standard DOT approved units. I still haven't done the flared rear tail or the wing. I think it looks cleaner without them. The rear wheels are almost as wide as they are in diameter.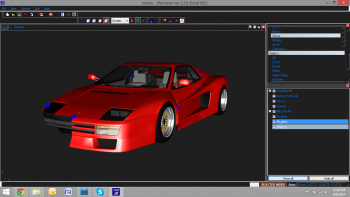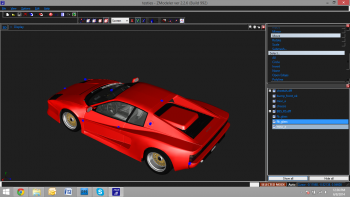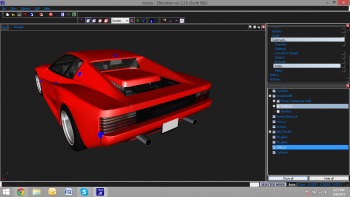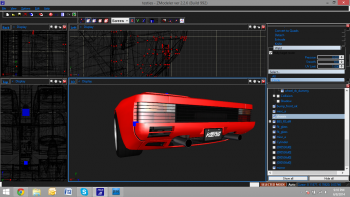 3. R32 N1
I showed this to you guys earlier, but here are the details. It started out as Juiced 2's R32 GST-T. Marko then grafted Shift 2's GTR panels over. I fixed a lot of panel gap. He made some R32 N1 headlights which don't have the projectors and are much better looking IMHO. He also made a side exhaust for which I did the daunting task of creating an exhaust shield. I swapped the 400R wheels for BBS E88 Centerlocks.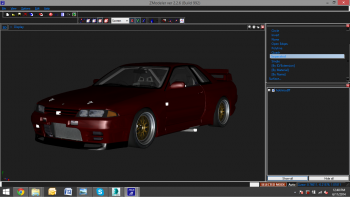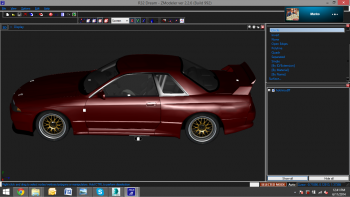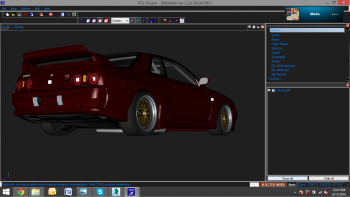 4. Wide Supra
Was just fiddling around and made this stupid ridiculously wide Supra. By the time you read this, it'll most likely be cleaned off my HDD.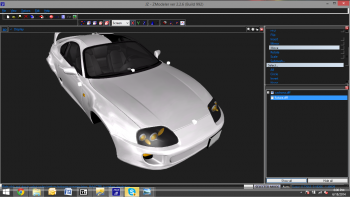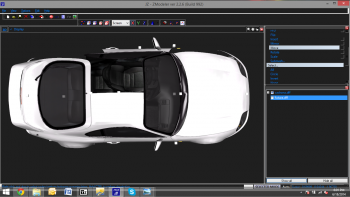 5. 71 Chevelle SS 454
I had that 1971 Chevelle lying around and too many cars in red. So it was repainted gold. I also happened to find a Weiand 8-71 blower. GM rated the fuel economy for a 1971 454 Corvette at 11 mpg. I don't think the blower would be helping the situation. Lel Murrica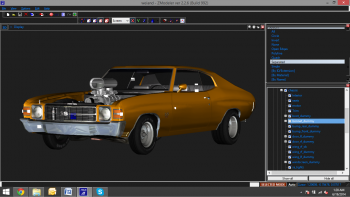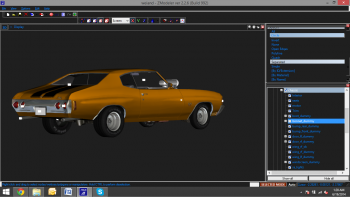 6. 964 Speedster
Marko and I wanted saw the Real Racing 3 Speedster and knew we had to make an RWB out of it. Adapting flares and bumpers from my Forza car proved to be too time consuming, so I took a Sawz-All to the FM4 roof. Problem solved and I had Speedster in no time. I added a 964 RS passenger seat too and deleted the wipers because nobody drives a Speedster in the rain. It doesn't have a RWB windscreen decal, because the windshield is already shorter.
As you can see, only the right side is complete.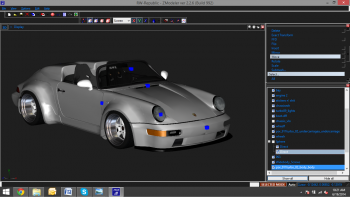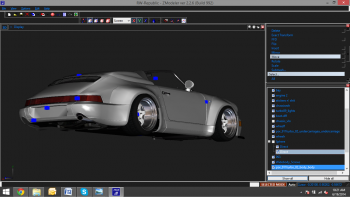 7. Superb Ee
After 4 hours of toiling until 3 am
My friend Quyen got them damn thing in game, and he took some shots. However there are some glitches, but the import thing is that it's ingame. .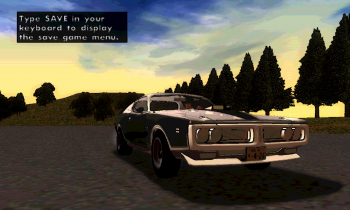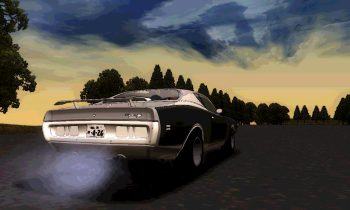 Bonus shot of the Street Van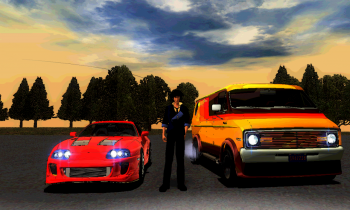 8. RS200
Marko started this one. It's Dirt 2's RS200 Evo. It has a mixture of weird parts on it. It originally had a triple roof scoop, but thankfully that's gone. I restored the stock mirrors and also slapped on some FoMoCo badges because Codemaster left some oval shaped voids that needed to be filled. I textured the whole thing too. I changed the engine from blue to orange. I was originally planning on putting in FM4's engine, but that proved to be too strenuous, so that plan fell through. I put some of Zasen's Hero Mesh Racing wheels on it which I converted to five lug for more strength and aesthetic appeal.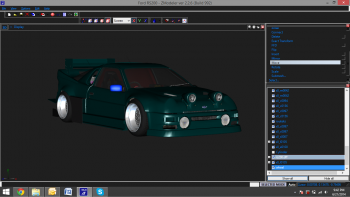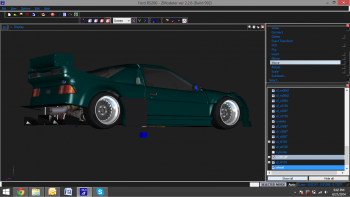 That's it. You read it. I hope you took as long to read it as it took me to upload the pics on ImageBam.
Cheers,
Surge